Training
---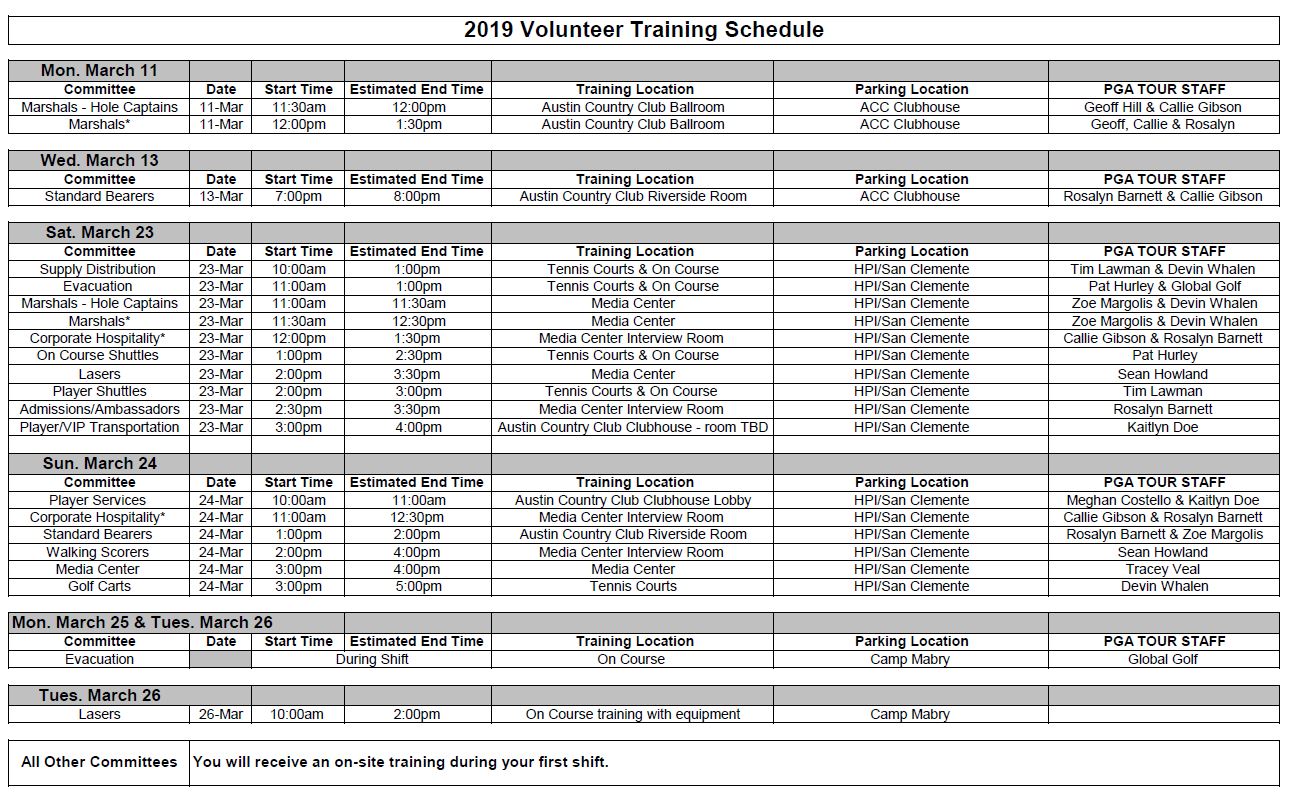 NOTES:
All volunteers must attend at least one training session prior to working their first shift.
Please note parking locations for each session. For those parking at HPI/San Clemente, the address is 3700 N. Capital of Texas Hwy. A shuttle will be provided to take you to and from Austin Country Club.
Media Center Location: The Media Center has moved from the driving range over next to Volunteer HQ in the Fitness Center.
*Marshals and Corporate Hospitality only need to attend ONE of the two trainings.